The Power of Giving Book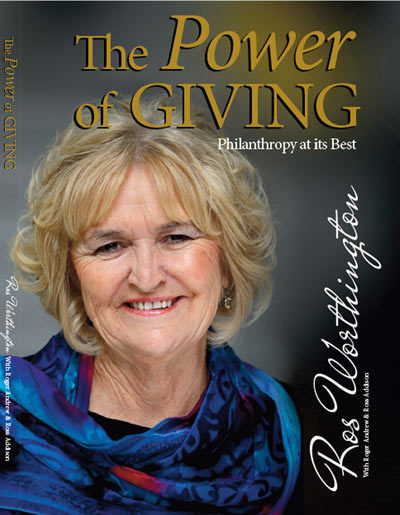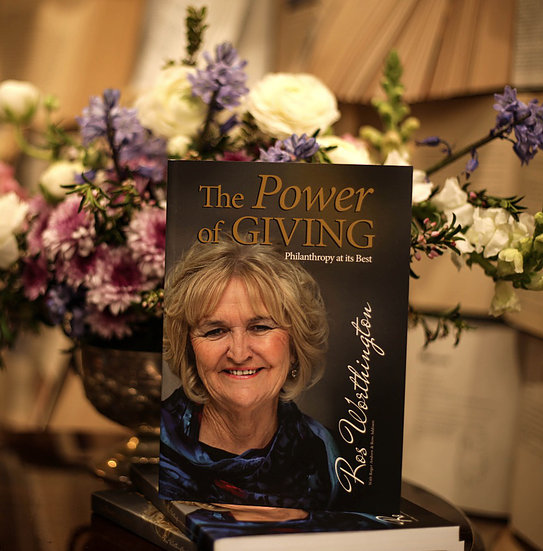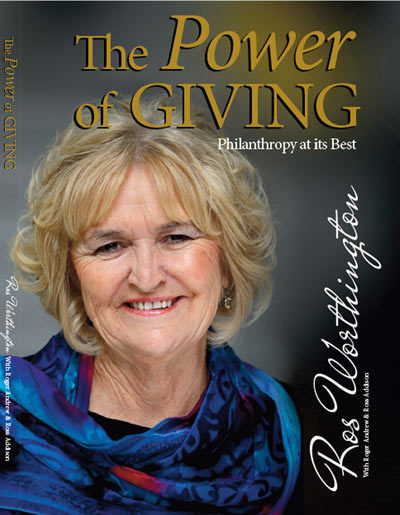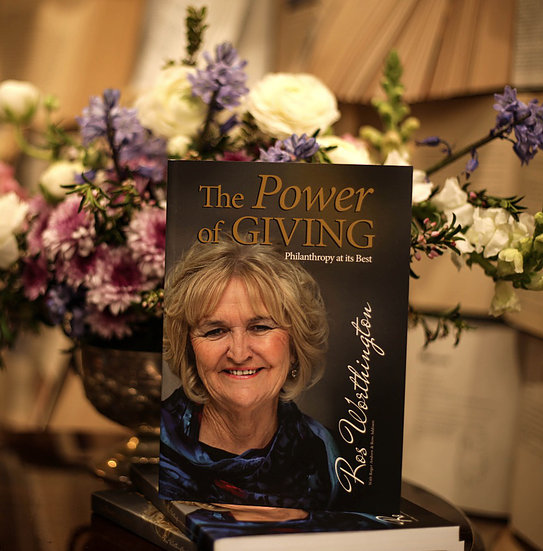 The Power of Giving Book
Philanthropy at its Best
From battler to celebrated philanthropist, Ros Worthington OAM, certainly has led a varied and challenging life. Hers is a story worthy of sharing and that's just what she has done with the release of her new self-published book, 'The Power of Giving. Philanthropy at its Best.' Discover a wealth of inspiration from Ros Worthington OAM, who has led the way in charity in Australia.
Persistence, determination and a 'never say die' attitude are hallmarks of this inspirational, giving and caring woman who has certainly been a catalyst for change, an inspiration to many an a one-woman wrecking ball when it comes to breaking down barriers and giving without fear or favour to help improve the lives of those who have suffered illness or adversity.
This is a book that explores the gut-wrenching heartbreak of the loss of loved ones but also soars skywards with inspiring and uplifting stories of selfless giving and enduring friendships, built on trust and love. And along the way, manages to also deliver some good old-fashioned advice on how you can grow and become a better person through the act of giving.
​And while some 65-year olds might be considering retirement, Ros plans to use her book as the catalyst to spread the word about the 'power of giving' far and wide, to anyone who cares to listen.
​"The writing of this book has 'given' me great pleasure even though it did dredge up some not so fond memories in the process. I hope everyone who buys a copy enjoys reading it as much as I enjoyed telling it to my writers, Roscoe and Roger."
​We will give long-time close friend and staunch supporter of Ros's causes, Bianca Rinehart, the last word on Ros and what she represents to her and so many other West Australians who have been touched by Ros's generosity of spirit and giving nature:
​"One of the greatest and most inspirational leaders of philanthropy in our time, Ros Worthington, has successfully turned a series of hardships, personal tragedies and loss into a lifelong drive to help others. Ros is a real life Love Angel who I am privileged to call a close friend and mentor."